Restaurant & Cocktail Bar
Peaceful Garden
Whether you choose to dine in the comfort of our air-conditioned restaurant with 270° garden views, our under our open-air thatched-roof, SUAY X CHALONG BAY offers guests the unique experience of enjoying Michelin plate awarded dishes surrounded by the peaceful nature of our sugarcane garden.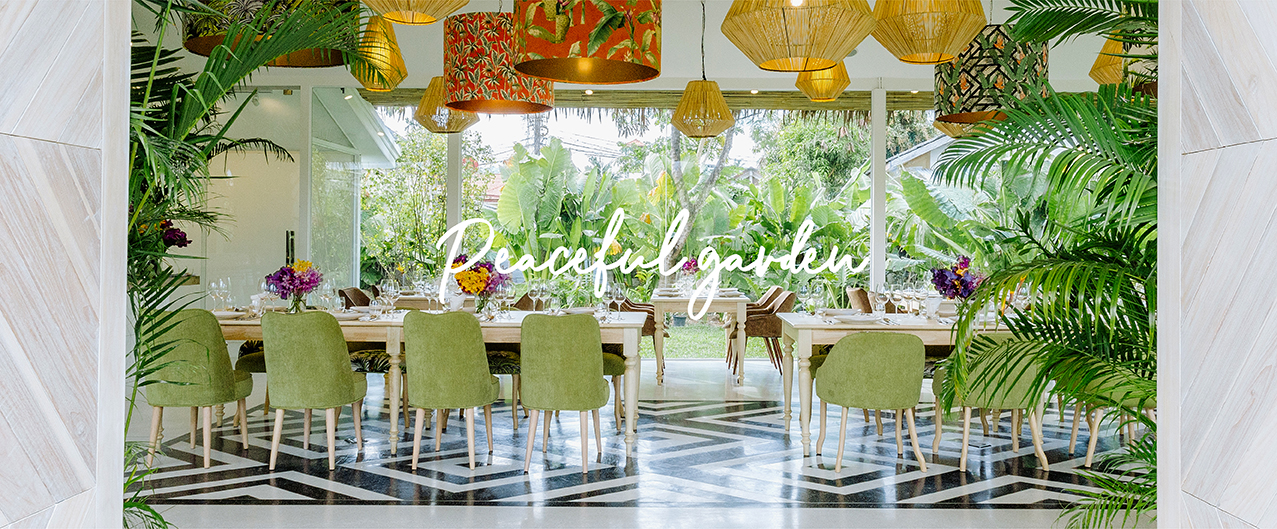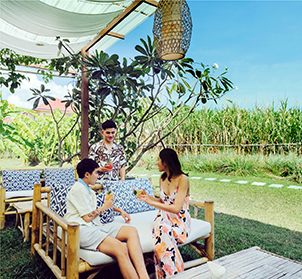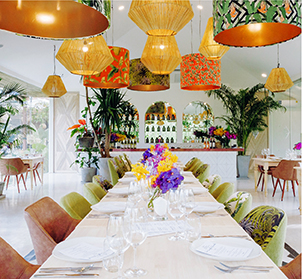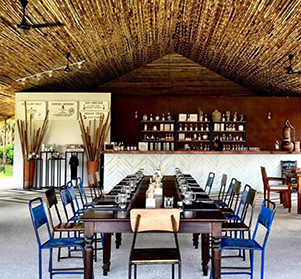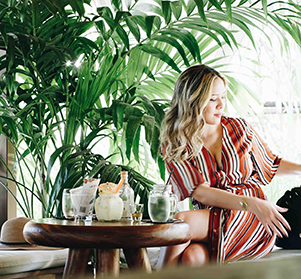 Contemporary Thai Cuisine
With over 20 years of experience under his belt, SUAY's Chef Noi's creative twist on Thai cuisine has earned him accolades for his bold, sassy balance of flavours and tastes, and his unique take on Asian and global culinary styles.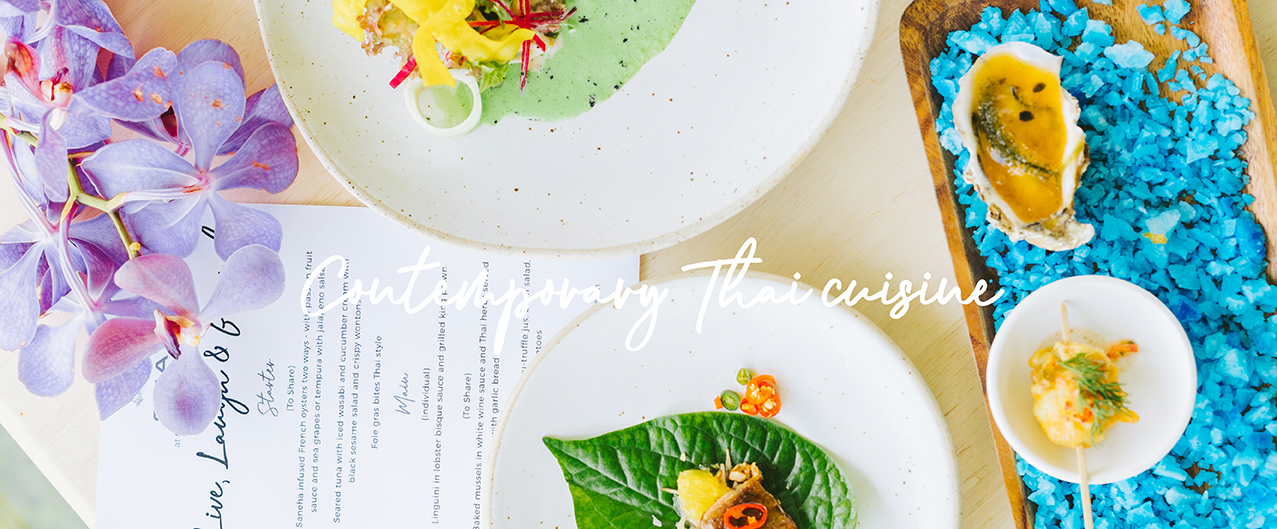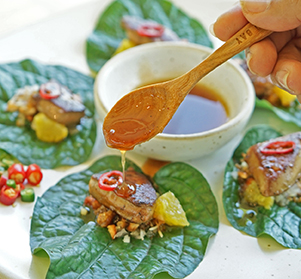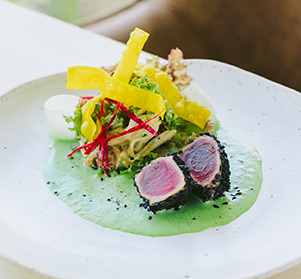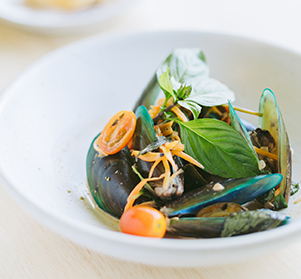 Creative Drinks
Chalong Bay's expert mixologist craft unique cocktails from our award-winning rum and gin, highlighting our philosophy of 100% natural, fresh local ingredients with little or no added sugar. We also offer delightful mocktails and non-alocholic drinks along with beer and wine.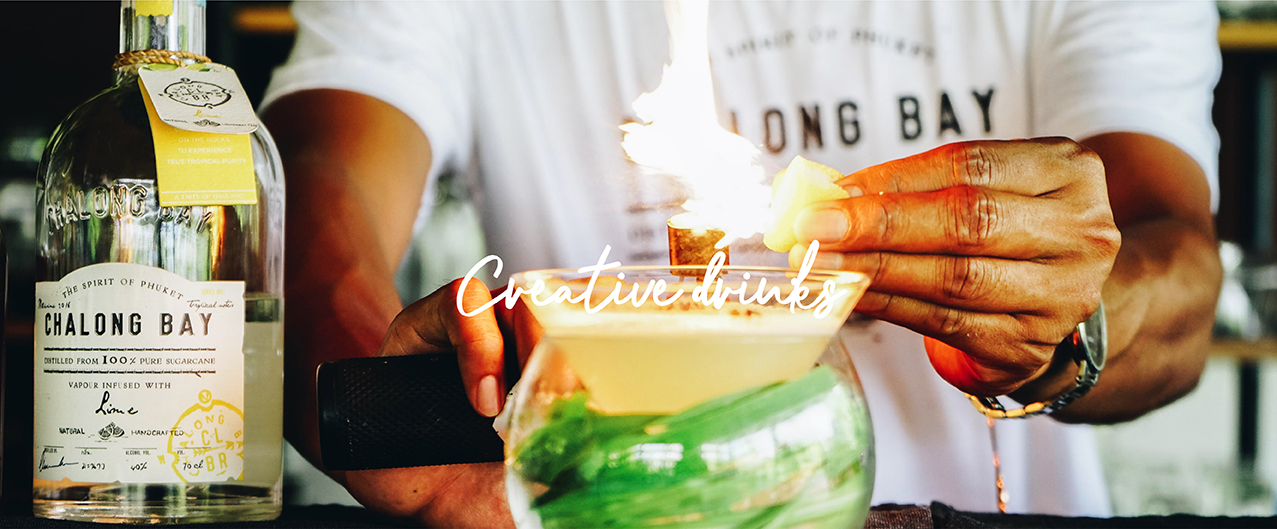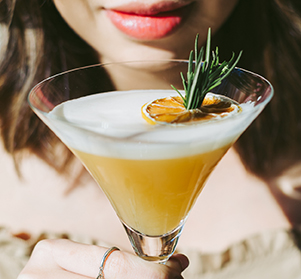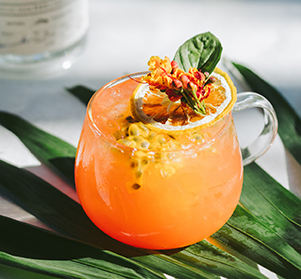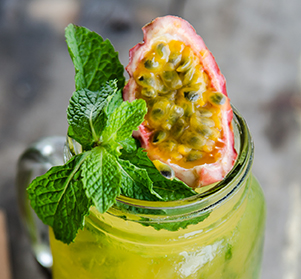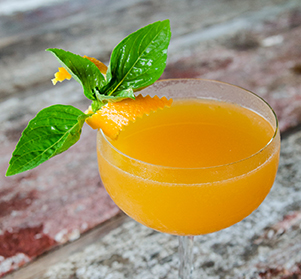 Afternoon Tea
SUAY X CHALONG BAY offers a wide range of coffees & teas as well as a large menu of delicious non-alcoholic drinks and mocktails. Our dessert menu consists of decadent sweet treats and French pastries. Choose from a selection of Afternoon Delights and enjoy a coffee or tea break in the peaceful setting of our sugarcane garden.